Unleashing Full Potential with
UX Consultancy Services
Breathe life into your digital platforms with user-focused design solutions. Bring in the expertise of a seasoned UX consultant to pave the way for seamless user journeys that convert.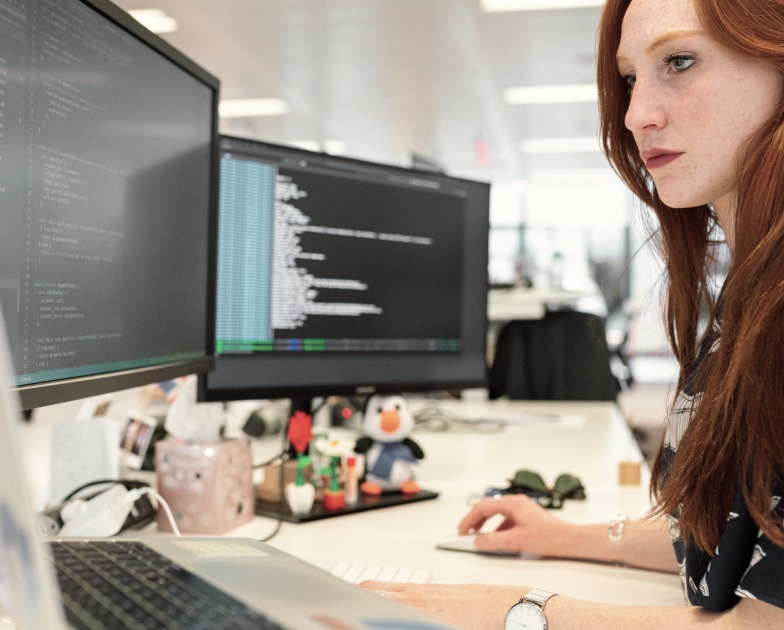 In the bustling digital world, where interfaces are gateways to businesses, I approach User Experience design with an unwavering commitment to the user.
My goal is to make your digital platforms not just aesthetically pleasing, but intuitively navigable and highly responsive. I begin by diving deep into your unique challenges, gathering as much data as possible about your target audience, their behaviors, and needs. This informs the development of a tailored UX strategy that aligns with your business goals and customer expectations. The heart of my approach lies in strategic design and rigorous testing.
I believe in creating, testing, learning, and iterating until we strike the perfect balance between your business objectives and user satisfaction. From wireframes and prototypes to user testing and UX audits, every step is a calculated stride towards a seamless user journey and an engaging user interface.
Why Choose My Services?
When it comes to creating memorable digital experiences, the human element becomes the cornerstone. With a career deeply rooted in UX consulting, I bring expertise and a user-first approach to the table.
Insightful Expertise
Gain insights from a UX consultant with a proven track record
Conversion-Centric Design
Achieve a user-friendly design that drives conversion
Customized Strategy
Benefit from a tailored UX strategy to fit your unique business needs
Intuitive Navigation
Enjoy seamless navigation across your digital platforms for enhanced user experience.
Boosted Engagement
Enhance user engagement for better brand loyalty and stronger customer relationships
Data-Driven Results
Drive tangible results with data-backed UX solutions, turning insights into actions for measurable growth
Empowering UX Services
I offer a comprehensive suite of UX services, each aimed at understanding your users, shaping the architecture of your site, crafting compelling interactions, testing our solutions, and refining your existing UX.
Each service is an important cog in the UX design machine, working together to turn your digital platform into a user-centric, conversion-driving masterpiece.
UX Research
Delve deep into your users' needs, behaviors, and expectations to inform effective, impactful design decisions
Information Architecture
Strategically structure your site for intuitive navigation, guiding users smoothly through their journey
Interaction Design
Foster engaging, interactive user experiences with smart design decisions that encourage interaction and boost engagement
User Testing
Rigorously test design solutions to ensure they resonate with your users and deliver the optimal user experience
Wireframing & Prototyping
Visualize your website's structure with wireframes and prototypes, providing a clear guide for development and design
UX Audit
Scrutinize your current UX, identifying opportunities for improvement and areas of excellence to refine your user experience strategy
Your UX Journey in Four Steps
I see UX design as a step-by-step journey, a careful dance of discovery, strategy, design, testing, and iteration. It's a collaborative process where we work hand in hand, charting a path from your current reality to your future vision. It starts with a deep understanding of your business, your users, and your digital ecosystem.
echo $count ?>
echo esc_html($caption) ?>
The discovery phase is akin to solving a puzzle. Here, I dive deep into understanding your business needs, your users' expectations, and the market dynamics. By conducting thorough user research and market analysis, I map out the pain points, motivations, and desires of your users.
This insightful data lays the groundwork for the rest of our UX journey, helping us make informed decisions that truly resonate with your audience.
echo $count ?>
echo esc_html($caption) ?>
Armed with the insights from the discovery phase, we transition into crafting a bespoke UX strategy. This step involves building user personas, journey maps, and information architecture to guide our design process. The strategy is tailored to your business needs and is heavily influenced by our user research.
It serves as our blueprint, aligning your business goals with user expectations for a harmonious digital experience.
echo $count ?>
echo esc_html($caption) ?>
With a solid strategy in place, it's time to bring the vision to life. In this phase, I craft interactive and intuitive designs, sketching wireframes and building prototypes that mirror the user journey. Every button, image, and line of text is intentionally placed to guide users, encourage interaction, and foster engagement.
This tangible representation of your digital platform allows us to visualize the end result and make adjustments as needed.
echo $count ?>
echo esc_html($caption) ?>
The UX journey is one of continuous learning and refining. In this phase, we put our design to the test, gathering user feedback through usability testing, A/B testing, and heatmaps. We evaluate every aspect of the UX, identifying what works and what needs refinement.
This iterative process ensures that the final product not only meets but exceeds user expectations, delivering an optimal digital experience that drives conversions.
Ready to Elevate Your UX?
Think about your digital platform as your users' destination, a place where they discover, interact, and connect with your brand. Isn't it time you gave them a journey worth remembering?
Now, imagine having a UX consultant at your side, navigating the complex waters of UX design with you. Someone who knows the terrain, understands your vision, and translates it into a user experience that resonates, engages, and converts. That's what I offer you today.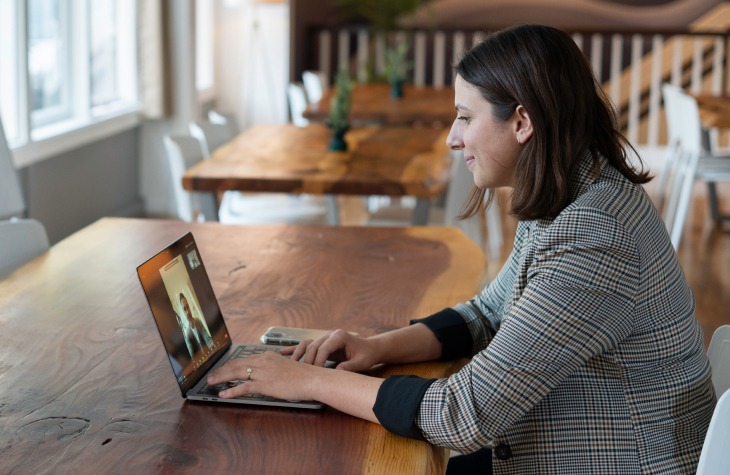 Frequently Asked Questions
Embarking on a UX journey can prompt many questions. It's a new landscape, filled with possibilities and complexities. Whether you're curious about the process, concerned about the timeline, or interested in how my services can specifically benefit your business, I've got you covered. In this section, I've compiled a list of the most commonly asked questions about my UX consultancy services.
Remember, no question is too small or too big when it comes to shaping your user experience. Let's enhance your understanding together.
UX design is integral to any digital platform. It shapes the user's interaction with your brand, influencing their perception and decision-making process. Good UX design can drive user engagement, improve brand loyalty, and boost conversions.
The UX design process is a step-by-step journey that includes discovery, strategy formulation, design and prototyping, and testing and refining. This iterative process ensures the end product meets user needs and expectations, ultimately driving engagement and conversion.
The timeline for a UX project depends on the scope and complexity of the project. However, a typical UX project can take anywhere from a few weeks to a few months. A more accurate timeline can be provided once project specifics are discussed.
Through a comprehensive discovery process, I gain a deep understanding of your business needs and user expectations. This insight guides the strategy and design phases, ensuring your business needs are not just met, but exceeded.
I work with businesses of all sizes and across various sectors. Whether you're a startup looking to establish your digital presence or a large enterprise aiming to improve your UX, I can help.
Absolutely! Collaboration is key in UX design. I can seamlessly integrate with your existing team, working together to create a user experience that aligns with your business goals and resonates with your users.
If you have any further questions, please don't hesitate to get in touch with me.