Unleashing the full potential of AI for your business is now just a consultation away. From devising strategic AI initiatives to implementing transformative solutions, let me guide your AI journey.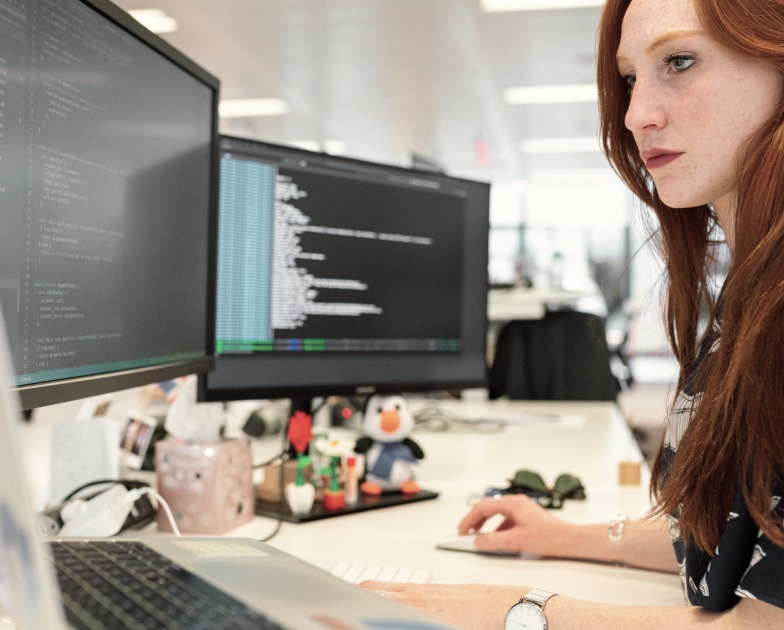 As an IT consultant, I take a deeply personalised and results-oriented approach. Understanding that every business is unique, I focus on dissecting your specific needs and working closely with you to demystify the intricacies of AI.
Together, we identify key areas where AI can make a substantial difference, fostering innovation and driving growth. By bridging the gap between AI's complex technology and your business objectives, I help you harness its potential.
The goal? To seamlessly integrate AI into your operations, positioning your business at the forefront of technological advancement and future-proofing it for years to come. Your progress and success is my mission.
Why Choose My Services?
Selecting the right IT consultant can be the difference between success and stagnation. My hands-on approach and bespoke solutions ensure that your AI strategy is always one step ahead.
Holistic Approach
Comprehensive, customised AI solutions
Bespoke Strategies
Tailored to your unique business needs
Result-Oriented
Focused on delivering tangible business outcomes
Industry Experience
Wide-ranging experience across sectors
Continuous Support
Ensuring seamless implementation and beyond
Up-to-Date Expertise
In sync with the latest AI advancements
Empowering AI Services
Discover a comprehensive suite of AI services designed to catapult your business into the future. Whether it's forging a bespoke AI strategy, integrating AI with existing systems, or managing AI projects to fruition, I ensure your journey is seamless.
My services extend to AI training for your team, ensuring you're equipped for success, and continuous support post-implementation. Let's unlock the power of AI for your business together.
AI Strategy Development
I work hand in hand with you to understand your business objectives, identify use cases, and craft a robust AI roadmap. This custom strategy aligns with your goals and ensures a smooth transition into AI implementation.
AI Integration
A crucial part of harnessing AI is its seamless integration into your existing systems. I ensure that AI tools and technologies complement your infrastructure, enhancing functionality without disrupting operations.
AI Solution Implementation
Taking your unique AI strategy, I offer comprehensive assistance in executing and bringing your AI vision to life. From solution design to deployment, every step is handled with expertise.
AI Training
I provide training sessions to empower your team with the necessary AI skills. This ranges from understanding AI basics to managing and maintaining AI systems effectively, enabling your business to capitalise on AI in the long run.
AI Project Management
To ensure successful delivery of AI projects, I offer professional project management. This includes coordinating tasks, managing resources, overseeing timelines, and ensuring projects are delivered within scope, time, and budget.
Continuous AI Support
Post-implementation, I offer ongoing support and optimisation. Regular checks, updates, and improvements ensure your AI tools continue to deliver optimal performance and adapt to changing business needs.
Your AI Journey in Four Steps
Accelerate your business with my streamlined, comprehensive approach to AI consultancy. My method is centred around understanding, strategising, implementing, and refining – a proven process that puts your business needs at the forefront.
echo $count ?>
echo esc_html($caption) ?>
Our journey begins by defining your AI aspirations and requirements. A thorough understanding forms the foundation for a customised AI plan.
echo $count ?>
echo esc_html($caption) ?>
Leveraging my expertise, I'll devise a tailored AI roadmap to guide your business towards AI-empowered growth and innovation.
echo $count ?>
echo esc_html($caption) ?>
It's time to put the strategy into action. I'll oversee the seamless implementation of AI solutions that align with your objectives.
echo $count ?>
echo esc_html($caption) ?>
Post-implementation, I conduct regular reviews and make necessary adjustments. This ensures that your AI infrastructure consistently delivers optimal results.
Ready to Accelerate Your AI Journey?
Embrace the AI revolution with confidence and let's start shaping the future of your business together. From strategy development to ongoing optimisation, my comprehensive IT consultancy services are designed to ensure your AI journey is as seamless as possible.
This is more than just implementing technology – it's about gaining a competitive edge, fostering innovation, and driving business growth. So, why wait?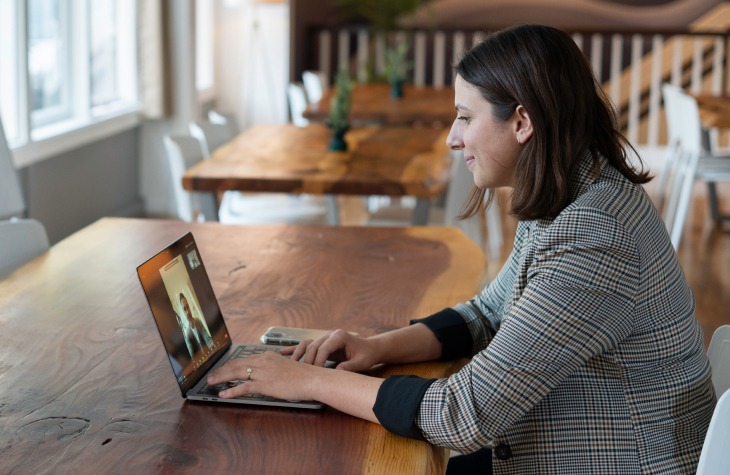 Navigating Your AI Queries
Embarking on your AI journey might seem overwhelming, and naturally, you may have a lot of questions. This FAQ section is designed to address common concerns and inquiries you might have about AI consultancy, the services I offer, and how we can work together to achieve your business goals.
As an AI consultant, I help businesses understand and leverage AI technology. This includes determining how AI can best support your business goals, creating a strategy for AI integration, and overseeing implementation and optimisation.
Absolutely! I offer services tailored to businesses at all stages of their AI journey, from those just starting out to those looking to optimise existing systems.
The first step of my process is understanding your needs and goals. Only then can I develop a customised AI strategy that truly supports your business.
Yes, part of my service includes empowering your team with the necessary skills to use and manage the AI solutions effectively.
AI is designed to enhance human capabilities, not replace them. It takes over mundane tasks, freeing your employees to focus on more complex, value-adding tasks.
AI can benefit businesses of all sizes by automating processes, providing valuable insights, and improving decision-making. The key is to implement it in a way that aligns with your specific business needs and goals.
If you have any further questions, please don't hesitate to get in touch with me.